PATUREL BAR-TURNING
Manufacturer of parts

armament and defense

ISO 9001 - NF EN 9100 - NF EN 13485 - ISO 14001
Bar turning and machining
from Ø 1 mm to Ø 130 mm

all types of metals
Armaments and defense subcontracting
Manufacturer of technical parts
armaments and defense sector
The machining of materials used for mechanical components intended for the armament and defense sector is one of the pivots of our company. We strive to offer our customers impeccable quality and rigor, essential criteria for a sector that includes the most efficient technologies.
Production
We produce parts in all series, in all materials: stainless steel, aluminium, copper, CuBe2, nickel alloys, etc.
Our regular collaboration with industry giants civil and military aeronautics has allowed us to establish our notoriety in this field.
Fields of application, type of components produced
rocket body,

ammunition,

warheads,

strikers,

...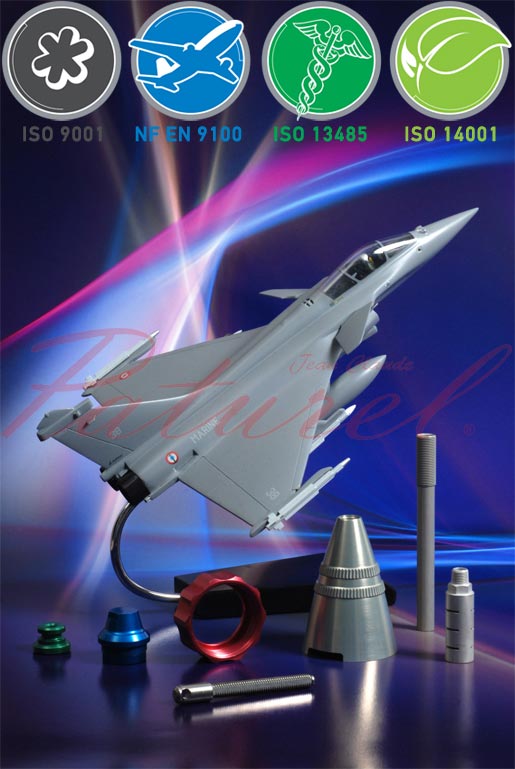 Subcontracting
Armaments and Defense
Consult us for your needs for turned parts
or machined parts from Ø 1 to 71 mm in bars
and Ø 130 mm on mandrel.