PATUREL BAR-TURNING
Manufacturer of parts

for the medical sector

ISO 9001 - NF EN 9100 - NF EN 13485 - ISO 14001
Bar turning and machining
from Ø 1 to 71 mm in bars

to Ø 130 mm on mandrel
Subcontracting medical sector
Manufacturer of parts for the
medical sector
For all your manufacturing of microtechnical parts, the company PATUREL BAR-TURNING is at the service of health, medical and dental care as well as reconstructive surgery.
Production
Manufacturing in bar turning and machining for the medical device industry.
Fields of application, type of parts produced
Type of parts machined in titanium and implantable 316L stainless steel:
spine prostheses,

insulin pumps,

elbow implants,

clavicle implants,

pin/bone screw/...,

...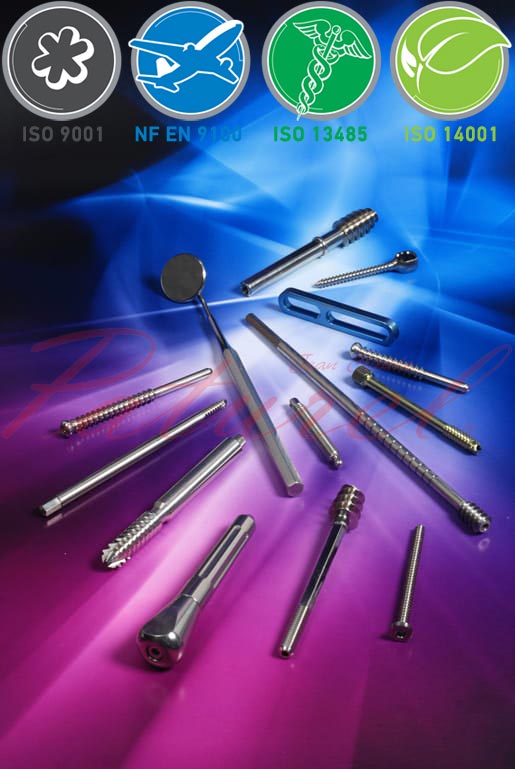 Consult us for your needs for turned parts
or machined parts from Ø 1 to 71 mm in bars
and Ø 130 mm on mandrel.